2022 N.O.M.M. Club Officers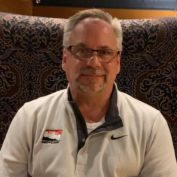 President - Mike Gronowicz
I come from a Mopar family that started with my grandfather's employment at Chrysler Corp. decades ago. My father Igor worked in Chrysler Engineering for over 36 years before retiring in 2001. It's my father that I owe for my love of cars, as I've been crazy about anything with a steering wheel and 4 tires since I can remember. I grew up with one sibling, my brother Tom who is also a member.
Our earliest memories were of constantly being in the shadow of our Dad following him around to visit his friends in the Detroit area that had many beautiful and rare Chrysler products. Tom and I loved two of our father's cars so much, that as adults we both own very close examples …. Tom's 67 383-4bbl Coronet 440 and my 72 400-4bbl 4-speed Charger SE. I have been a member of NOMM since the beginning, and have been very involved with the club….. I am very committed to seeing us grow and becoming the presence we were at one time.
Email me at: m.gronowicz@yahoo.com
---